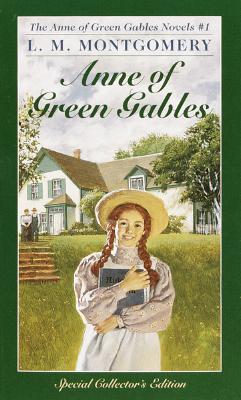 Thoughts on: Anne of Green Gables/Anne of Avonlea
L.M Montgomery. First published 1908/1909
Confession: I never read Anne of Green Gables as a child. Like Little Women, it was just one of those classics I somehow missed out on. I figured my Classics Club list was a good place to rectify that, so I added the first two books. They were the perfect thing to pick up for the start of 2014 - it's nice to start the year off with a classic, plus I was sick, so a children's classic was easy reading.
At first the character of Anne annoyed me somewhat. She came across as just a little over the top. But as she grew and matured I found myself more and more attached - by the end of Anne of Avonlea, I was dying to find out what happens next. Needless to say, the further books in L.M Montgomery's series will be added to my to-read pile.
The supporting characters are lots of fun and I especially enjoyed the changing relationship between Anne and Gilbert (no spoilers for me there please, I'm holding myself back from looking up what happens to those two). I like how Montgomery not only lets Anne develop over time, but her supporting characters as well. Marilla becomes softer, Diana more adult and less of a follower. Matthew was my favourite character from the outset and I admit to being just a little heartbroken by the end of Anne of Green Gables due to his storyline.
The lessons so far in this series are timeless - Anne growing into herself has been a pleasure to read and is something that all young girls (and boys of that matter) would benefit from more examples of. I'll be pulling out this series if I have daughters of my own for sure.
Overall - I can totally understand why it's a classic series. It deserves the status. I'll be back for more of Anne in future.
Anne of Green Gables and Anne of Avonlea cross off two titles from my Classics Club challenge list. I'm also counting Anne of Green Gables for the Back to the Classics Challenge, under the 'classic adapted into a movie or tv series' category. Hoping to catch the movie sometime soon!